Sponsored Teams
The Tactical Smoke Grenade (TSG) and Battlefield Smoke Grenade (BFG) are must have equipment for some of the most competitive scenario players around. We are proud to support the following paintball teams:
Charlie Company Alpha Squad
Charlie Company Alpha Squad Airsoft team, is a team based out of Bucksport, Maine with members from surrounding areas. We play at least once a month and attend operations throughout Maine and beyond. We are well known in the Maine airsoft community, and work very closely with the other teams in the state. Our sister team is Spartan Assault we frequently train together and plan for large operations, in and out of the state.

Charlie Company Alpha Squad is always recruiting, we just have some minor recruitment guidelines you must meet before you join. Simply because our team is a brotherhood and if you want to be a part of it you must first show your dedication. We only ask that you come to three trainings or ops in a row. That's it!

Our motto is Train Like the Best, Fight Like the Best. And we live by it.
---
SPECTRE
SPECTRE formed in the Spring of 2006 on the border of Connecticut and New York, and quickly became one of the most feared teams in New England scenario play. They solidified their background helping to run some of the most well received third-party paintball scenarios in the New York area. Taught by the original woodsball greats in eastern New York and with a roster boasting some of the most award winning and recognized scenario players in the game, SPECTRE makes an impact no matter what field they set foot on. The team prides itself on never leaving the field until the game is done and doing whatever it takes to bring home the win. They are always looking for like minded players.
---
Devils Legion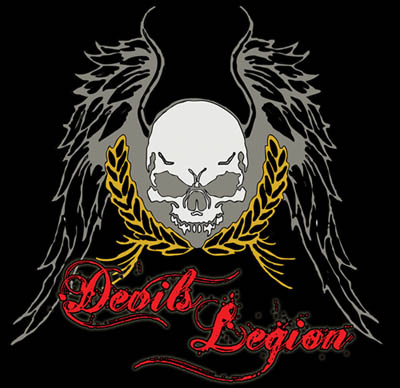 We are not the good guys ... We are not the bad guys.... We are the one's that get the job done when no one else can. We are mercenaries for hire; everything has its price. Call us the "Devil's Legion" We leave no one behind, we leave no one left standing.

We stand out at games but yet blend in so well.  We are mercenaries and use no uniform.  From Sappers to snipers, and gunners to recon.  Our team can adapt and overcome any challenge thrown our way.

No mission too tough, or objective too well guarded. Devils Legion can take on the tasks no other team will.  We are "true to life" military simulation paintball.  Our members play mag-fed only no matter where they travel, and promote mag-fed paintball.



We are a tight group of hard core MilSim members.  Many of our members were around at the start of the first and only organized milsim paintball club in Manitoba back in 2006.  Our goals are simple and have always been upheld: Safe, fair and fun paintball for anyone interested.  Our members teach and mentor new members no matter their experience level. We are based in Winnipeg, Manitoba and are members of Manitoba Milsim, a local MilSim paintball league.

Our mission statement is simple; Play hard, play fair and play safe.  Teamwork and good sportsmanship are our core values. MilSim Leads the Way.
---
Dead Man's Hand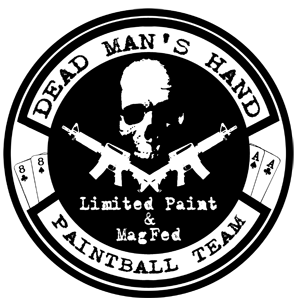 Officially founded in the fall of 2010, Dead Man's Hand Paintball Team is a team of limited paint and magFed woodsball players out to have fun and promote sportsmanship. We do not have military training but all have a common interest in playing limited paint rules and using tactics that do not include "spray and pray" or "accuracy by volume" shooting. We are continuously improving our team's tactical capability while help advance the sport of paintball and magFed play.

---
Team Thrill Kill
As a tactical scenario paintball team, we pride ourselves with respect, integrity and honor; we encourage a safe playing environment to new and young players to promote a sport we have all come to love. We train every sunday and all are welcome to join in on the fun; playing with or against us. To keep up with Thrill Kills current events visit www.teamthrillkill.com for links to our social media accounts.
Our team is all about paying it forward and giving back to the community! We are a very welcoming  team so feel free to drop by and give us a LIKE on facebook or just to say hello, see you on the battlefield!

---
Undertakers
We are a team that believes in each other and sees each others goals. Together we help one another to accomplish those goals. Without the full team effect none of those goals would and wouldn't have been possible today. We are a team that is more of a family. Playing far back as 1988 when woods ball just really started to hit the market. Some of us still together since then and adding new family members to the team daily.

It wasn't till 2004 when the full effect of creating a scenario team came true. Team captain, "Hercules Papadogiannis" first founded the team in October 2004. On a mission to create something he loved to do and to teach others that paintball really isn't as dangerous as people make it out to be. Of course there are chances of getting injured, but with the proper equipment and training, you have more of a chance to get injured riding a bike.



As the team began to grow and be more involved with in the sport, producing events, sponsors, manufactures and founding of their own Tactical Paintball League call the Tactical Ten Paintball League or TTPL for short they knew incorporating the team would be the next best thing. With that said, the team incorporated in 2009 into Undertakers Paintball Inc.

The teams goals will always be to promote the sport, sponsors and manufactures to the fullest. Introducing new players to the sport and hopefully expressing their passion with thousands week after week after week and hopefully they will return by doing the same.
---
Over Kings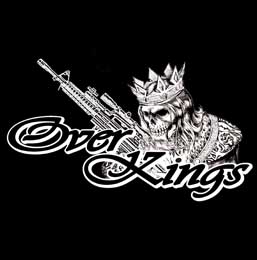 We are a tactical woodsball paintball team looking to expand our reach and create new chapters in our paintball community. Every member on the team are very good friends with one another. We have great sportsmanship and we are very dedicated and passionate towards the game of paintball. We work as a team to reach our goals and since we were established as an official team in June of 2012 we have evolved and grown together as far as winning Most Valuable Team at a recent event in April 2014. We look forward to what the future will bring and are working very hard to be a well known and respected team amongst our peers.