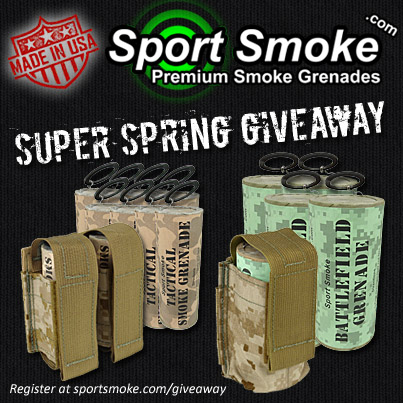 **Giveaway Over - Check back soon!**
Warm weather is here and Sport Smoke is kicking off the paintball season with the SUPER SPRING GIVEAWAY! Simply Register at sportsmoke.com/giveaway for a chance to win a prize package valued at over $250! Giveaway includes 10 of our legendary Tactical Smoke Grenades and 5 of our massive BattleField Smoke Grenades. We will also include one each of our new MOLLE Smoke Grenade Pouches so you can carry your smokes securely and deploy with ease. This is a great chance to get fully outfitted for Spring with the most reliable and highest output smoke grenades on the market!
Sport Smoke
Professional Grade. American Made.